PERFORM ALL YOUR DAILY CRM WORK WITHOUT LEAVING OUTLOOK
---
Implicit FrontEnd creates a new paradigm for interacting with SugarCRM.
It provides two-pronged integration that allows users to do all their CRM work from within Outlook as well as access Outlook functionality when working via a web browser.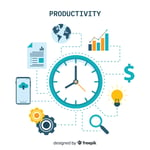 Productivity
Your sales people's productivity will soar when all the CRM data and functionality is accessible to them as they communicate with their customers from within Outlook.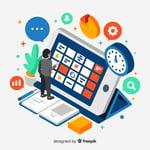 User Adoption & CRM Utilization
Ease of use, familiarity and the simple integration of CRM activities as a natural extension to users' daily use of Outlook, ensures higher user adoption and much higher utilization of Sugar with minimal effort.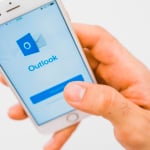 Access Outlook from Browser
Access Outlook's email, and powerful calendaring functionality even when you are working with Sugar from within your Web browser. Switch back and forth with a single click.
Implicit FrontEnd provides an exceptional level of integration with Outlook. It creates a mirror image of the freshest and most relevant subset of the data stored on SugarCRM and allows users to interact with it online & offline. The following is a comparison to Sugar's native Outlook connector