SUGAR HINT
Sugar Hint uses customer intelligence to help sales, marketing, and customer service teams increase productivity by more than 30%.
Streamlined relationship intelligence in a data-driven world
Build better relationships with Sugar Hint. Sales and customer service teams can expand what they know about customers and prospects from a broad range of social, news, and business sources using just a name and email.
Sugar Hint eliminates the need for manual research and data entry-freeing up more time to focus on leads and customers.
POWERFUL FEATURES
Here's all the good stuff

Make smarter decisions
Hint is like having your very own assistant-one that keeps you updated with key insights on prospects, so you know whom to contact, when to contact them, and with what message.

Convert customers faster
Eliminate time-consuming research and manual data entry. Hint automates the retrieval of the information you need to drive meaningful conversations and accelerate conversions.

Be more productive
Measurably increase productivity creating more time to cover more accounts. Hint frees you to focus on the human side of customer relationships.
What can we do with

Sugar Hint?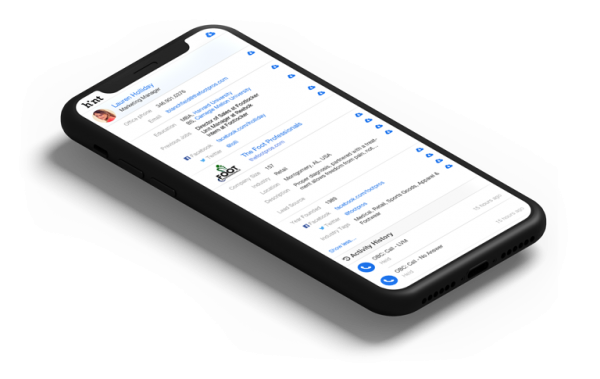 Eliminate data entry
Hint automatically gathers data from a broad range of social, news, and business sources to provide valuable customer intelligence directly within Sugar.
Users can dive into any account, contact, or lead to immediately retrieve new information to enhance their understanding of customers.
Get real-time alerts
Stay up-to-date on breaking developments and important activity from your key accounts, and build rapport with each engagement.
Choose from a variety of configurable alert settings from real-time emails, browser-based push notifications, or periodic email digests.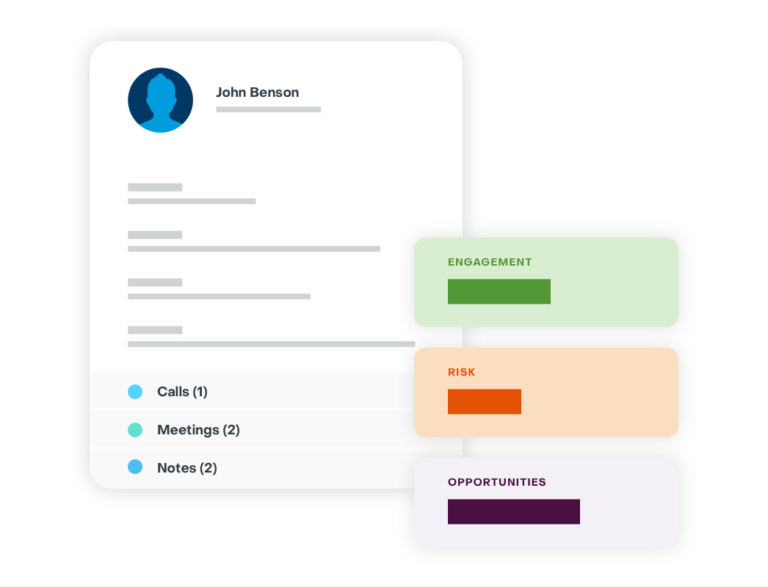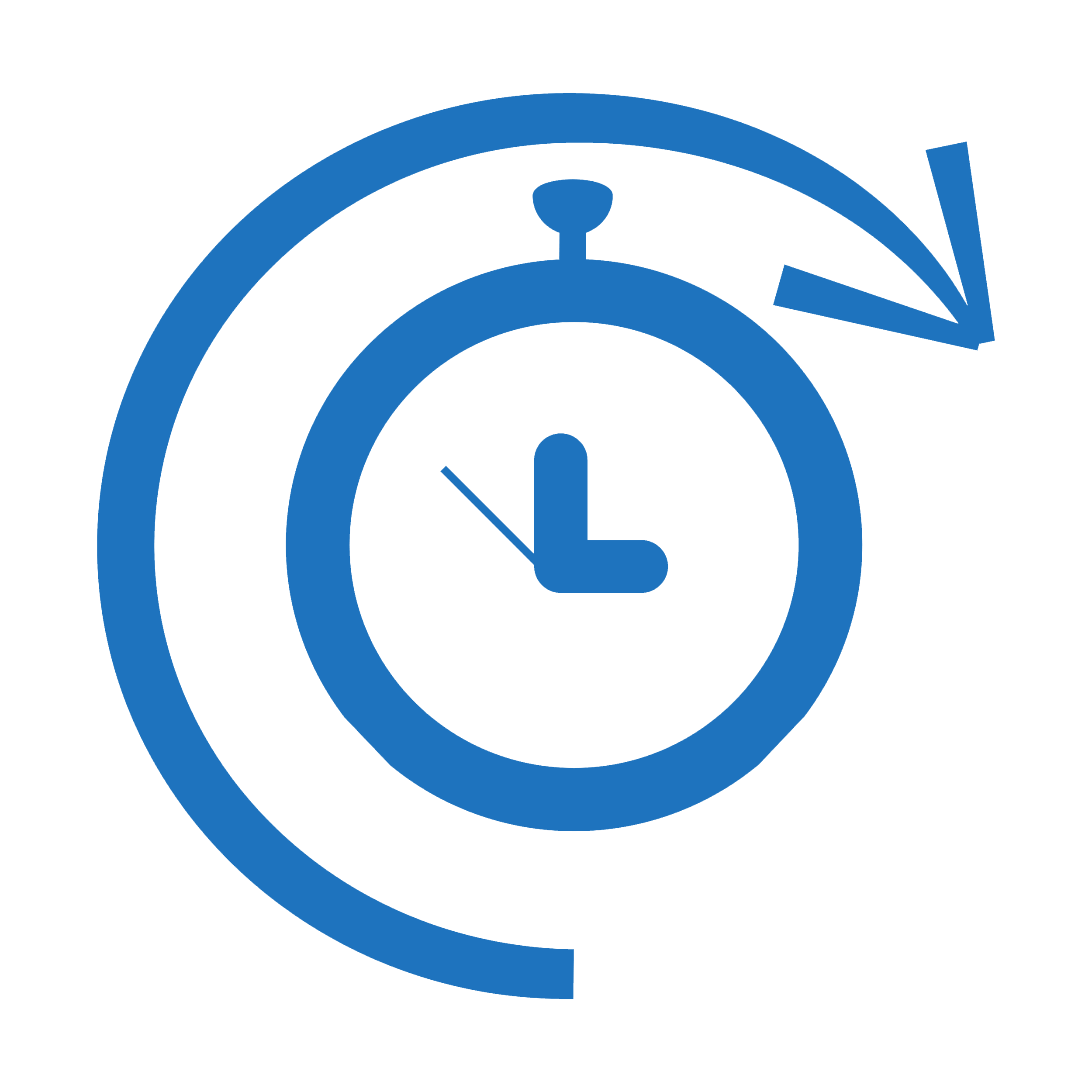 Take back your time
Hint gives you more time to focus on interactions and build relationships by automatically uncovering key information at every stage of your sales, marketing and customer service cycles.
Stay ahead of customer needs
Be proactive with actionable relationship intelligence on prospects and customers by watching for signals and alerts.
Know when an account is at risk of churning, see when prospects are at their most engaged, and easily identify upsell and cross-sell opportunities.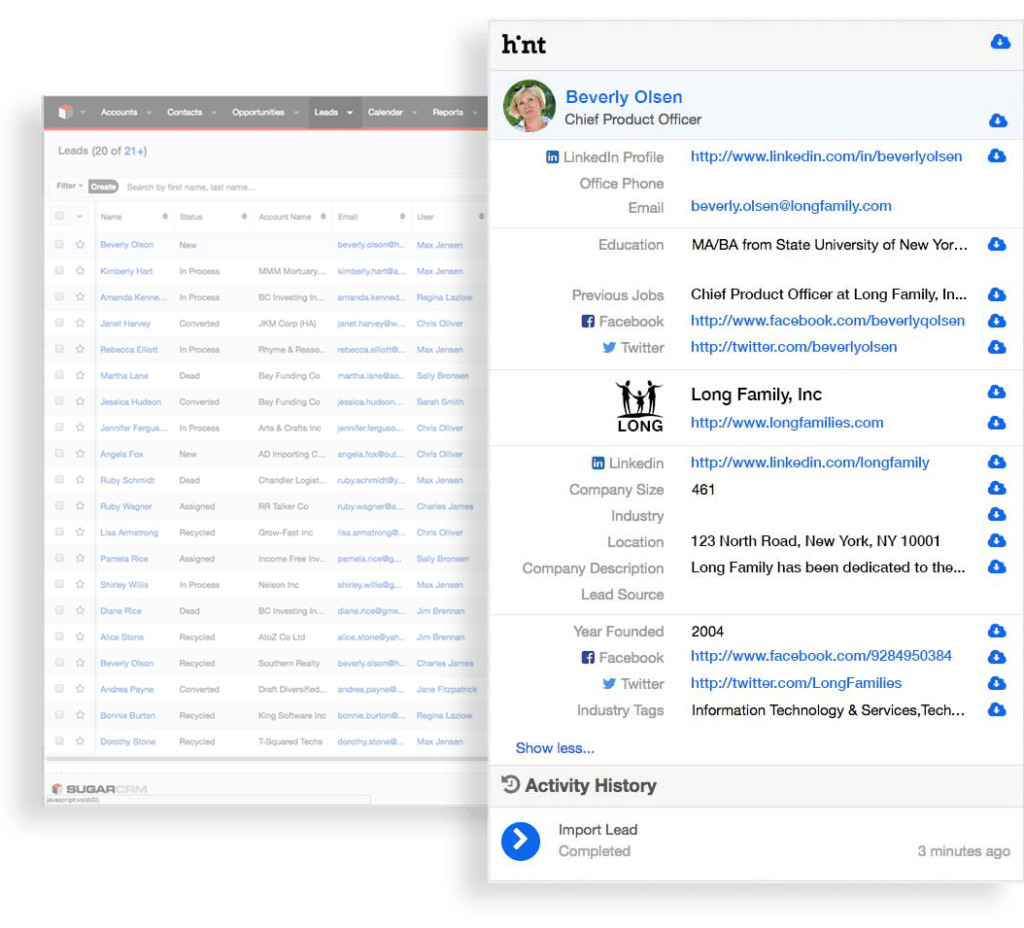 $20 /MONTH / USER
Ready to get started with Hint?
According to industry analysts, Hint saves an average of 17 minutes per lead and delivers payback in less than a month based on just two calls.