AN ALL-IN-ONE CRM
HubSpot
Sales, marketing and customer service software embedded in a powerful CRM.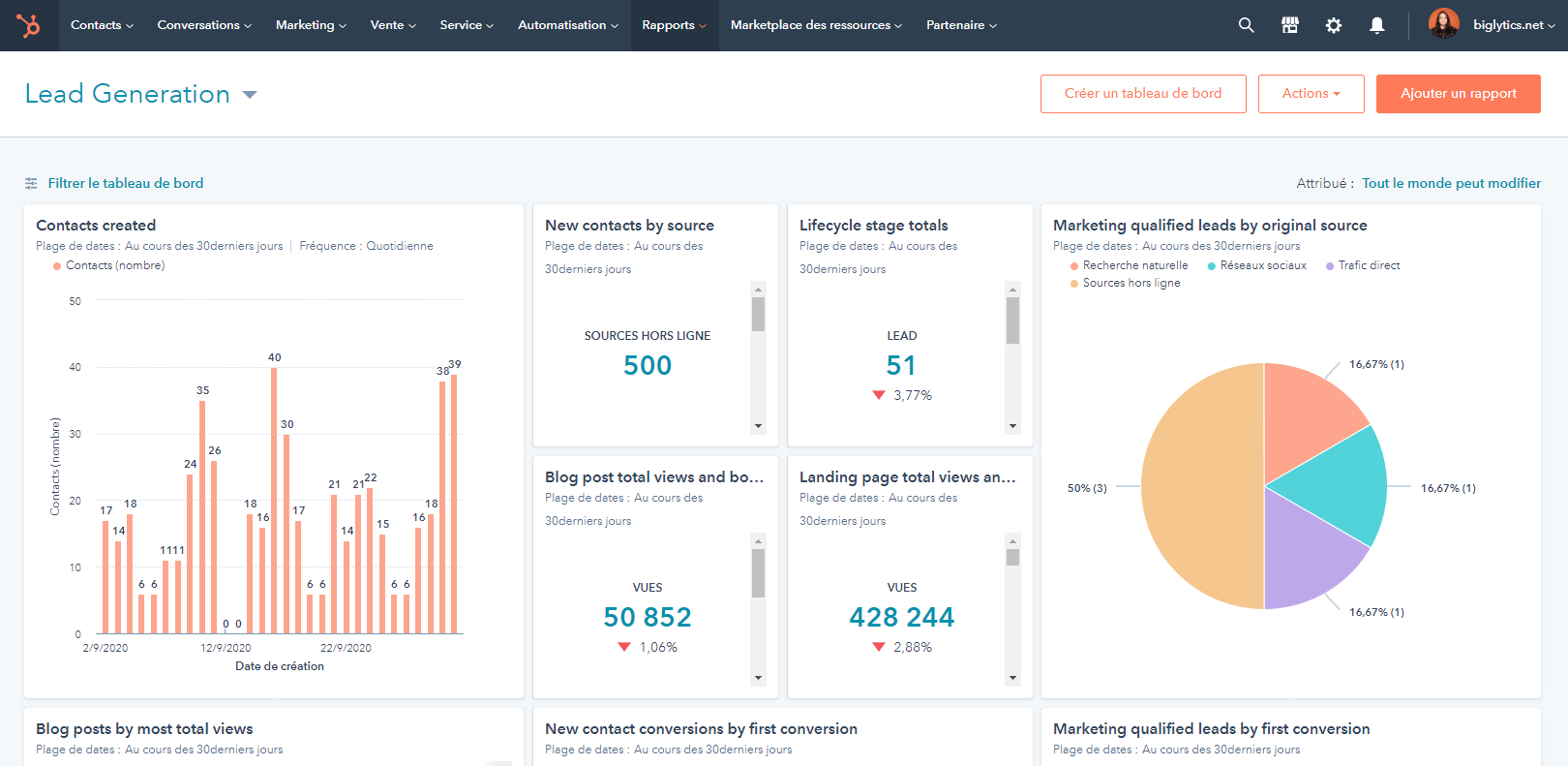 ALL-IN-ONE TO GROW
CRM Suite
Advanced solutions for marketing, automation sales and customer service.
CONTACT SALES
MARKETING SOFTWARE
HubSpot Marketing
The tools needed to generate leads and turn them into customers.
CONTACT SALES
Digitalize your business with HubSpot.
HubSpot tools provide a unified view of the data that marketing, sales and customer service teams have access to.
This allows all teams that interact with customers to view personalized customer information sheets, allowing each contact to be tracked individually from the first interaction.
By combining CRM, marketing automation and service management on a single platform, HubSpot's growth tools help you strengthen and accelerate your inbound cycle, while eliminating friction.
Hubspot Sales
---
Hubspot Sales Hub offers Productivity tools to get additional information about your prospects, automate repetitive tasks, and close more deals.
• Automate your communication without being impersonal

• Create and share email templates

• Set up the ideal follow-up

• Get more appointments

• More transactions, less data entry

• Keep track of your entire sales funnel
LEARN MORE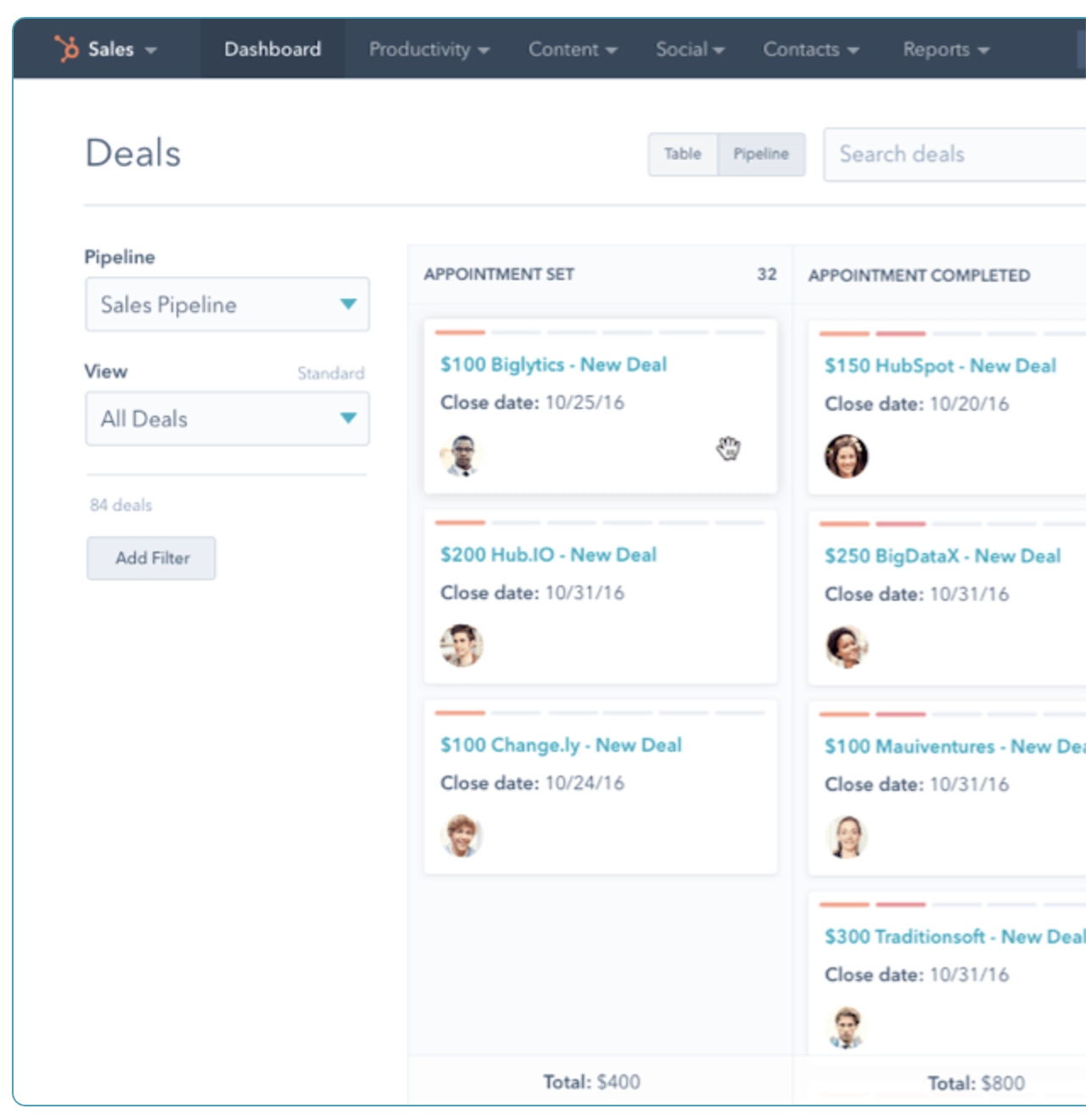 Hubspot Marketing
---
Hubspot Marketing Hub offers an all-in-one Marketing Automation platform to enable you to increase traffic and generate more Marketing Qualified Leads.

• Create content without hiring a developer

• Drive targeted traffic to high-impact web pages

• Convert more visitors into qualified leads

• Convert your leads into customers more easily

• Track your customers and measure the impact of your marketing on the growth of your business.

• Optimize the organization and efficiency of your team.
LEARN MORE
Hubspot Service
---
Hubspot Service Hub includes all the tools needed to provide exceptional post-sales customer support to increase your Net Promoter Score.
• Conversations and Team Email

• Tickets

• Feedback

• Automation and attribution

• Live Chat and Chatbots

• Reporting

• Objectives and performance indicators
LEARN MORE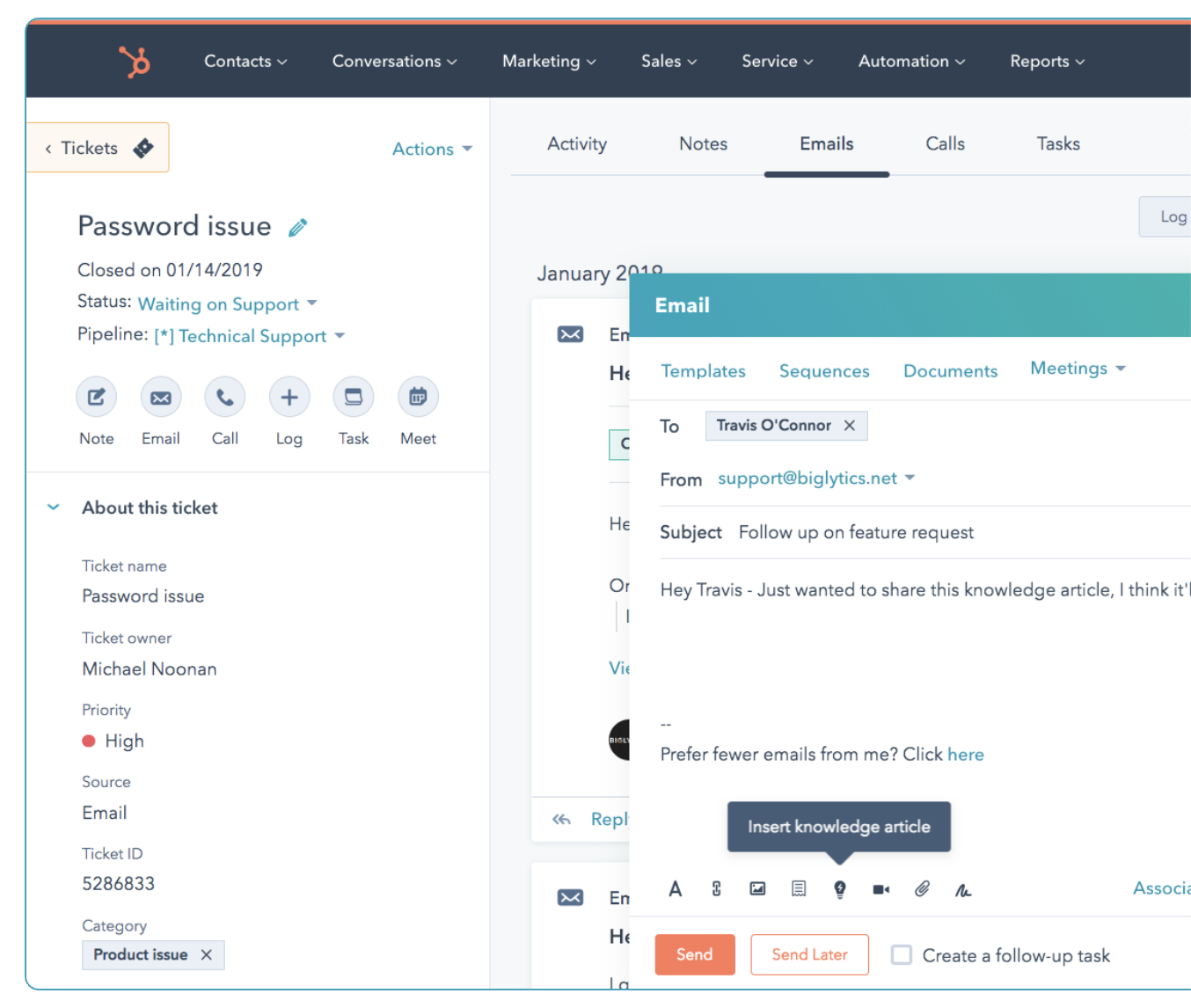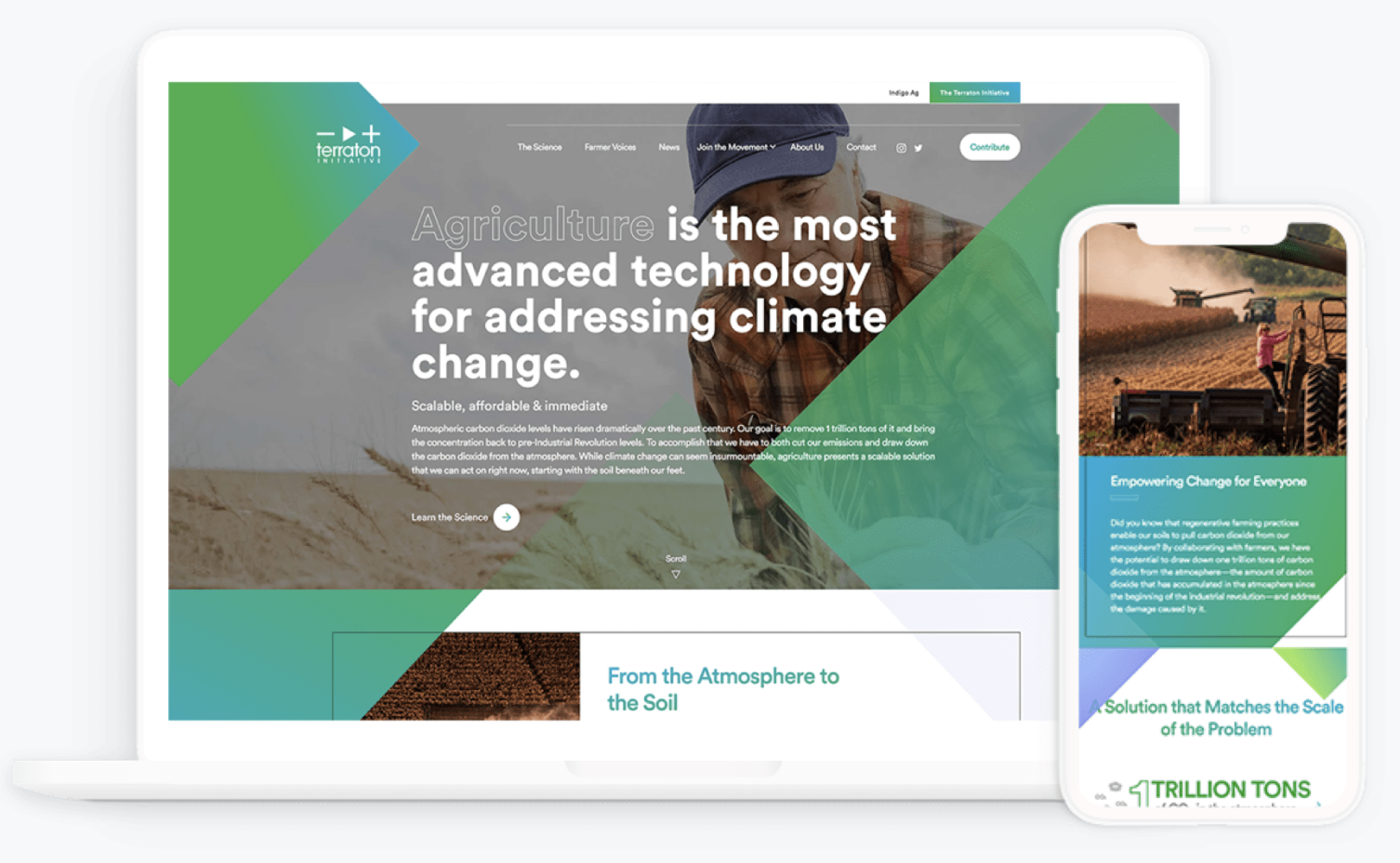 Hubspot CMS
---
Hubspot CMS Hub is the ideal website management solution, bringing strong functionality to an easy-to-use interface.
Features for marketers :
• SEO recommendations and optimization

• Website Themes

• Multilingual content creation and testing

• Drag and drop editor

• Adaptive testing

• Contact attribution reports
Features for IT teams:
• Continuous security monitoring and threat detection

• Content delivery network and configuration customization

• Standard SSL certificate

• Activity log and content division

• Site performance monitoring via an API

• Support for reverse proxies
LEARN MORE
OUR CERTIFICATIONS
iNet Process, HubSpot certified partner
Our team benefits from the latest HubSpot training to support your needs and help your teams get the most out of it.
What's the onboarding?
The onboarding allows your teams to get a good start on HubSpot by discovering the different modules important to perform their tasks.

It is conducted by an iNet Process consultant.

Following this onboarding, iNet can continue to support you according to your needs in order to train new members or to deepen certain points.
What are the differences between the different Hubspot products?
HubSpot is a free CRM tool with features that allow you to develop your company's sales, marketing and customer service departments.
What applications are available in the Marketplace?
The ecosystem of applications offered on HubSpot is very vast. So, you can link your CRM to other tools you use to benefit from even more possibilities.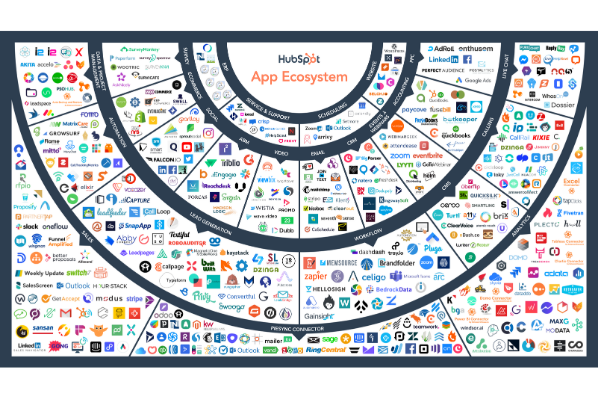 Why work with iNet for upstream consulting?
We know the business, we have been working since 2005 with SMEs from 20 to 200 people. All sectors of activity. Our references over the past 15 years show the range of businesses we know.

Consulting is a core value of iNet Process. We take the time to accompany and advise the people we deal with.

We make our clients' satisfaction our priority.
Why work with iNet for the implementation part?
Because we are highly certified partners of the tools we work with.

Our teams are well versed in the working methods of these editors, but above all in the methods that our clients need, with the agility they require, and first-rate managerial skills.

Project team, expertise team, business and marketing team. Everyone can intervene during the project to achieve the objectives of our customers, validated together at the beginning of the services.